Google zoekmachine
Phoebe Cates Quotes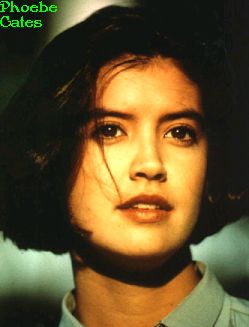 Quote: "Young people are more sophisticated today, thanks to magazines and movies and even porno cable television. As a New Yorker I think I've matured faster than other young people. I'm street smart."
Quote: "Kids today are much more independant than their parents were. We're really into getting jobs and we mature sexually much earlier than a generation ago. Or, at least, we are involved in sex earlier."
Quote: "Sex, language and nudity aren't the social barriers they used to be. The words that shock our parents are meaningless to us. In our grandparents' time the word 'damn' was shocking but not to our parents."
Quote: "So when I say (bleep) today, it doesn't mean any more to me or my friends than 'damn' meant to my parents."
Quote: "Nudity for the sake of comedy doesn't make you squirm," she explained. "There's a scene in 'Private School' where we all moon. It might shock our elders, but a bunch of nude backsides is funny, not sexy."
Quote: "I think kids, especially girls, have much healthier attitudes about our bodies these days. We accept them now without a lot of giggling."
Quote: "I was only 17 when I did my nude scenes in 'Paradise'. They were serious and more difficult because they were not easily justified. But the topless scene in 'Fast Times at Ridgemont High' was funny, which made it easy."
Quote: "I'm probably a little more advanced than some teenagers because I'm an actress, but most of the time I'm pretty typical of girls my age. I'm just more visible."
Quotations taken from "Fast Times Was Phoebe's Kind of Film." by Vernon Scott, Philadelphia Daily News, December 18, 1982.

Paradise (1982).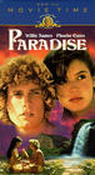 Verhaal: David en de aristocratische Sarah reizen met een karavaan van Baghdad naar Damascus. Bij een oase worden ze overvallen door de blanke slaven agent 'Jackel'.
Regie: Stuart Gillard
Script: Stuart Gillard
Speelduur: 100 min. Canada (engels)
Rolbezetting: Phoebe Cates als Sarah, Willie Aames als David, Tuvia Tavi als The Jackal, Richard Curnock als Geoffrey, Neil Vipond als Reverend, Aviva Marks als Rachel, Joseph Shiloach als Ahmed, Shoshana Duer als Bedouin Woman, Jerry Rosen als Jackals Bodyguard, Riki Halfon als Belly Dancer
Bijzonderheden: De meeste naaktscenes in Paradise zijn echt door Phoebe gedaan. Ze vond het geen probleem om de 'onschuldige' scenes te doen zoals de douche-scene en het zwemmen. Voor de 'sex' scenes werd een body double gebruikt.

Fast Times at Ridgemont High (1982).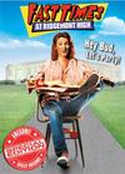 Verhaal: Een bruisend, hoogst vermakelijk beeld van middelbare-schoolkinderen in Zuid-California, die rondhangen in een winkelcentrum en voornamelijk aan seks denken. In deze film laat Phoebe Cates het topje van haar badpak zakken in een slow-motion scene die zich afspeelt in de fantasie van Brad Hamilton (Judge Reinhold). De film is grappig en verrassend openhartig, dankzij de debuterende regisseuse Amy Heckerling.
Regie: Amy Heckerling
Script: Cameron Crowe
Speelduur: 90 min. USA (engels)
Rolbezetting:
Phoebe Cates als Linda Barrett, Sean Penn als Jeff Spicoli, Jennifer Jason Leigh als Stacy Hamilton, Judge Reinhold als Brad Hamilton, Robert Romanus als Mike Damone, Brian Backer als Mark 'Rat' Ratner, Ray Walston als Mr. Hand, Scott Thompson als Arnold, Vincent Schiavelli als Mr. Vargas, Amanda Wyss als Lisa, D.W. Brown als Ron Johnson, stereo salesman, Forest Whitaker als Charles Jefferson, Zoe Kelli Simon als Cindy, Tom Nolan als Dennis Taylor, burger manager, Blair Tefkin als Pat Bernardo
Bijzonderheden: De film is opgenomen in Van Nuys High School in Van Nuys, California.

Private School ... for Girls (1983).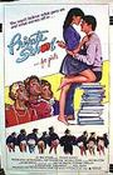 Verhaal: Meisjes van een kostschool (Cherryvale Academy for Woman) komen op het jaarlijkse dansfeest met jongens in contact. En er gebeuren dingen waar ze daarvoor alleen maar van droomden. Christine (Phoebe Cates) is een van de studentes en zij is verliefd op Jim (Matthew Modine), die lessen volgt aan een academie voor jongens, vlakbij.
Regie: Noel Black
Script: Dan Greenburg & Suzanne O'Malley
Speelduur: 97 min. USA (engels)
Rolbezetting:
Phoebe Cates als Christine Ramsey, Betsy Russell als Jordan Leigh-Jenson, Matthew Modine als Jim Green, Michael Zorek als Bubba Beauregard, Fran Ryan als Miss Dutchbok, Kathleen Wilhoite als Betsy, Ray Walston als Chauncey, Sylvia Kristel als Ms. Regina Copoletta, Jonathan Prince als Roy, Kari Lizer als Rita, Richard Stahl als Mr. Flugel, Julie Payne als Coach Whelan, Frank Aletter als Mr. Leigh-Jensen, Frances Bay als Birdie Fallmouth, Bill Wray als Bandleader
Bijzonderheden: De naaktscenes aan het einde van de film met Mathew Modine zijn allemaal door Phoebe zelf gedaan, zonder body double.

Baby Sister (tv film 1983).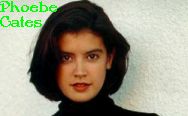 Verhaal: Annie Burroughs (Phoebe Cates) is een dropout van de universiteit en trekt in bij haar zus Marsha (Pamela Bellwood)
Regie: Steven Hilliard Stern
Script: Jo Lynne Michael & Paul Haggard Jr.
Speelduur: 120 min. USA (engels)
Rolbezetting:
Phoebe Cates als Annie Burroughs, Ted Wass als David Mitchell, Pamela Bellwood als Marsha Burroughs, Efrem Zimbalist Jr. als Tom Burroughs, Virginia Kiser als Mrs. Strauss, Jill Jacobson als Jessie, Eb Lottimer als Buddy, Ed Hooks als Counselor, Ta-Tanisha als Night Nurse, Thomas F. Duffy als Michael Fancher

Lace (tv film 1984).
Verhaal: Een jonge actrice verzamelt drie voormalige schoolvriendinnen om uit te zoeken wie haar moeder is.
Regie: William Hale
Script: Elliot Baker & Shirley Conran (boek)
Speelduur: 300 min. USA (engels)
Rolbezetting:
Phoebe Cates als Lili, Bess Armstrong als Judy Hale, Brooke Adams als Pagan Tralone, Arielle Dombasle als Maxine Pascal, Anthony Higgins als Prince Abdullah, Angela Lansbury als Aunt Hortense Boutin, Herbert Lom als Monsieur Chardin, Anthony Quayle als Dr. Geneste, Honor Blackman als Selma, Nickolas Grace als Sir Christopher Swann, Leigh Lawson als Count Charles de Chazalle, Simon Chandler als Nick Cliffe, Trevor Eve als Tom Schwartz, François Guétary als Pierre Boursal, Jonathan Hyde als Paul
Bijzonderheden: In 1960 werd ijshockey nog niet in indoor stadions gespeeld in Zwitserland, ook is het materiaal dat gebruikt wordt niet van die tijd.
Gremlins (1984).
Verhaal: Een jongen breekt per ongeluk de drie belanrijke regels van zijn nieuwe huisdier en laat zodoende een horde boosaardige monstertjes los in een kleine stad. Heerlijke cocktail van fantasy, horror en comedy waarbij uitvoerend producent Steven Spielberg zichtbaar actief betrokken is geweest.
Regie: Joe Dante
Script: Chris Columbus
Speelduur: 106 min. USA (engels)
Rolbezetting:
Phoebe Cates als Kate Beringer, Hoyt Axton als Randall Peltzer, John Louie als Chinese Boy, Keye Luke als Grandfather (Mr. Wing), Don Steel als Rockin' Ricky Rialto (voice), Susan Burgess als Little Girl, Scott Brady als Sheriff Frank, Arnie Moore als Alex, Corey Feldman als Pete F., Harry Carey Jr. als Mr. Anderson, Zach Galligan als Billy Peltzer, Dick Miller als Murray Futterman, Polly Holiday als Ruby Deagle, Donald Elson als Man on Street, Belinda Balaski als Mrs. Joe Harris
Bijzonderheden: Mr. Peltzer vertelt Billy dat een ven de regels is dat de gremlin weg gehouden moet worden van water. Hij zegt:"Geef hem geen water te drinken en wat je ook doet, geef hem geen bad.". Later in de film zien we dat ze zich vermenigvuldigen met water. Maar de gremlins kunnen wel in de sneeuw (bevroren water) rondlopen en bier en limonade (bevatten water) drinken zonder dat ze zich vermenigvuldigen.

Lace 2 (tv film 1985).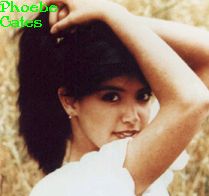 Verhaal: Terwijl in het eerste deel Lili naar haar moeder zocht, ondervraagt ze nu haar moeder over de identiteit van haar vader.
Regie: William Hale
Script: Elliott Baker & Shirley Conran
Speelduur: 240 min. USA (engels)
Rolbezetting:
Phoebe Cates als Lili, Brooke Adams als Pagan Tralone, Deborah Raffin als Judy 'Jude' Hale, Arielle Dombasle als Maxine, Anthony Higgins als King Abdullah of Sydon, Christopher Cazenove als Raleigh, François Guétary als Pierre, James Read als Daryl Webster, Patrick Ryecart als Wemer Graff, Michael Fitzpatrick als Nicholas 'Nick' Cliff Jr., Walter Gotell als General Zedd, Paul Shelley als Christopher Swann, Ed Wiley als Tom Schwartz, Peter Jeffrey als Nicholas Cliff Sr., James Faulkner als Charles Chazelle

Date with an Angel (1987).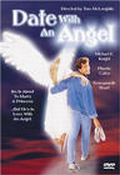 Verhaal: Jim staat op het punt om te gaan trouwen met Patty. Na het vrijgezellenfeest dat zijn vrienden voor hem hebben georganiseerd vindt hij een vleugellamme engel in het zwembad. Hij verzorgt haar zodat ze terug kan keren naar de hemel. Echter zijn aanstaande vrouw heeft weinig begrip voor de situatie.
Regie: Tom McLoughlin
Script: Tom McLoughlin
Speelduur: 105 min. USA (engels)
Rolbezetting:
Phoebe Cates als Patty Winston, Michael E. Knight als Jim Sanders, Emmanuelle Beart als Angel, David Dukes als Ed Winston, Phil Brock als George, Albert Macklin als Don, Peter Kowanko als Rex, Vinny Argiro als Ben Sanders, Bibi Besch als Grace Sanders, Cheryl Pollak als Rhonda/Cashier in Market, Steven Banks als Aldridge, Charles Lane als Father O'Shea, J. Don Ferguson als Harlan Rafferty, Bert Hogue als Police Officer#1, O'Clair Alexander Police Officer#2

Bright Lights Big City (1988).
Verhaal: Een jonge knul uit Kansas verhuist naar New York om te gaan werken bij een tijdschrift. Hij raakt verzeild in de wereld van drank en drugs.
Regie: James Bridges
Script: Jay McInemey
Speelduur: 110 min. USA/Japan (engels)
Rolbezetting:
Phoebe Cates als Amanda, Michael J. Fox als Jamie Conway, Kiefer Sutherland als Tad Aligash, Swoosie Kurtz als Megan, Frances Sternhagen als Clara, Tracy Pollan als Vicky, John Houseman als Mr. Vogel, Charlie Schlatter als Michael, David Warrilow als Rittenhouse, Dianne Wiest als Mother, Alec Mapa als Yasu Wade, William Hickey als Ferret Man, Gina Belafonte als Kathy, Sam Robards als Rich Vanier, Bernard Zette als Stevie

Heart of Dixie (1989).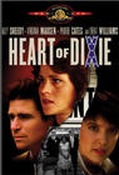 Verhaal: Tieners uit het zuiden maken zich zorgen over integratie.
Regie: Martin Davidson
Script: Anne Rivers Siddons (roman) & Tom McCown
Speelduur: 95 min. USA (engels)
Rolbezetting:
Phoebe Cates als Aiken, Ally Sheedy als Maggie, Virginia Madsen als Delia, Treat Williams als Hoyt, Don Michael Paul als Boots, Kyle Secor als Tuck, Francesca Roberts als Keefi, Peter Berg als Jenks, Jenny Robertson als Sister, Lisa Zane als M.A., Ashley Gardner als Jean, Hazen Gifford als Dean Howard

Phoebe Cates Biografie

Phoebe is geboren in New York op 16 juli 1963. Haar echte naam is Phoebe Belle Katz. De achternaam Cates wordt ook door haar vader Joseph, een televisieproducent, en haar oom Gil, een filmproducent, gebruikt als werknaam. Haar neef Gil Cates jr. zit ook in de filmindustrie. Phoebe's ouders zijn gescheiden toen Phoebe nog jong was. Haar peetmoeder was Joan Crawford. Ze is 1m68 lang.
Phoebe is getrouwd met de acteur en Oscar-winnar Kevin Kline (A Fish Called Wanda). Phoebe en Kevin hebben twee kinderen: Greta Simone (geboren op 21 maart 1994) en Owen (geboren op 14 oktober 1991).
Een van haar grootouders was chinees waardoor Phoebe iets orientaals in haar uiterlijk heeft. Ze heeft in haar jeugd lessen gevolgd aan de School of American Ballet totdat een knieblessure daar in 1977 een einde aan maakte. Voordat ze ging acteren was ze een succesvol fotomodel. Ze stond model voor tijdschriftcovers, televisie en reclame. Phoebe heeft ook enkele liedjes opgenomen die in Japan wat succes hadden.
Momenteel is Phoebe fulltime moeder. Ze maakt voorlopig geen films meer. Maar ze speelt graag gastvrouw en geeft nog wel regelmatig dinner parties in haar Manhattan penthouse.
Punkband Fenix TX bracht een hommage aan haar met een liedje genaamd: "Phoebe Cates".
Phoebe heft tegenwaardig een gift boutique (Blue Tree) op New York City's Madison Avenue.

Phoebe Cates in het theater
Phoebe Cates heeft ook in het theater gewerkt. In 1984 maakte ze haar toneeldebuut in New York in Joseph Papp's The Nest of the Wood Grouse productie. Daarna was ze te bewonderen in David Hwang's Rich Relations. Latere hoogtepunten waren nog de rol van Nina in de La Jolla Playhouse productie van Chekhov's The Sea Gull, Juliet in Chicago's Goodman Theatre productie van Romeo and Juliet, en een optreden in Much Ado About Nothing in het New York's Public Theatre.
Phoebe Cates links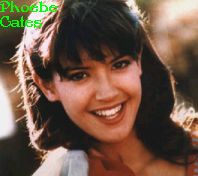 Foto's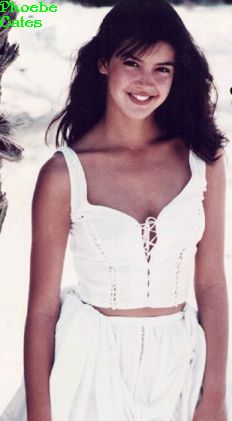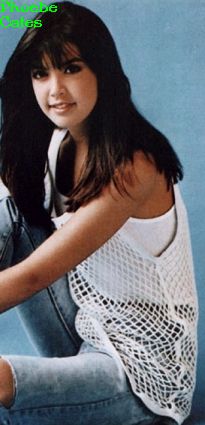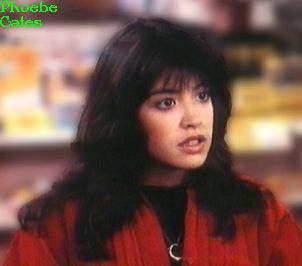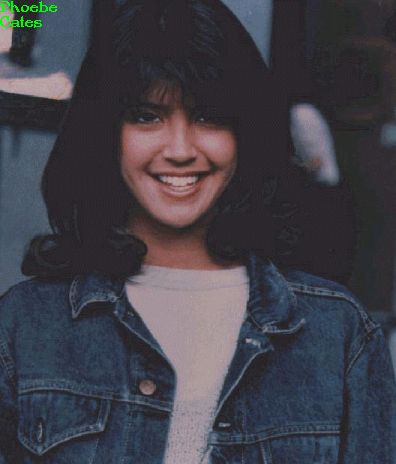 Volgens Izumi Matsumoto, de maker van "Kimagure Orange Road" (1987), een populaire manga serie (Japanse strip) en tekenfilm TV-serie. Phoebe Cates was de inspiratie voor het mooie karakter Ayukawa Madoka.
Phoebe Cates stond op Harper's Bazaar's lijst van America's 10 Meest Mooie Vrouwen [1984]

Phoebe Cates lyrics.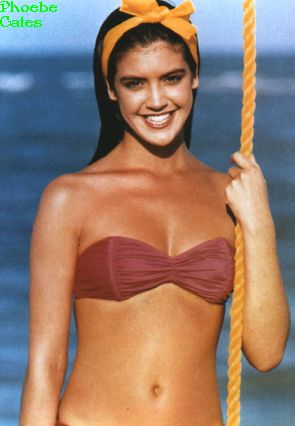 Artist: Fenix TX Lyrics
Song: Phoebe Cates Lyrics
Don't wanna hang around anyone today
I'm sick of playing the same old games
Cause I know I can't win them anyway
And I will dream a different lie
Stuck in between her thighs and wonder just when I will meet her
All I really need is someone like Phoebe
Someone to excite my fantasy
And every night I'll dream that she is here with me
And i will be the only one for her
And I'm wasting time going blind thinking she'll be mine tonight
Wasting time going blind thinking she'll be mine
I've been in love since the day I saw fast times
It's on a permanent rewind and can you guess my favorite part
I used to like tossing off to her pool scene
Now I'm kissing TV screens
She's the only star who's touched my heart on
All i really need is someone like Phoebe
Someone to excite my fantasy and every night I'll dream that she is here with me
And i will be the only one for her
And I'm looking for a fast time
Watching out for bright lights
Send me off to private school
When I'm with you it's paradise
Looking for a fast time
Watching out for bright lights
Send me off to private school
When I'm with you it's paradise
When I'm with you it's paradise
When I'm with you it's paradise
When I'm with you it's paradise
All I really need is someone like Phoebe
Someone to excite my fantasy and every night I'll dream that she is here with me
And I will be the only one for her
And I'm wasting time going blind thinking she'll be mine tonight
Wasting time going blind thinking she'll be mine
Wasting time going blind thinking she'll be mine tonight
Wasting time going blind thinking she'll be mine tonight
Wasting time going blind thinking she'll be mine tonight
Wasting time going blind thinking she'll be mine tonight

Films met Phoebe Cates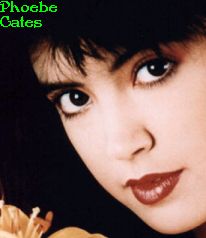 Hieronder een overzicht van films waarin Phoebe Cates te zien is.

Shag: The Movie (1989).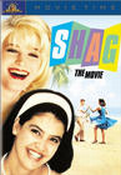 Verhaal: De zomer van 1963: Carson McBride (Phoebe Cates) staat op het punt te gaan trouwen met de saaie Harley Ralston (Tyron Power Jr.). Haar beste vriendinnen, gespeeld door Bridget Fonda, Annabeth Gish en Page Hannah, verrassen haar met een weekend in Myrtle Beach als laatste uitspatting. Ze ontmoeten een aantal plaatselijke jongens waarmee ze veel plezier hebben en die hun levens veranderen.
Regie: Zelda Barron
Script: Lanier Laney & Terry Sweeney
Speelduur: 98 min. UK/USA (engels)
Rolbezetting:
Phoebe Cates als Carson McBride, Scott Coffey als Chip Guillyard, Bridget Fonda als Melanie Buller, Annabeth Gish als Caroline 'Pudge' Carmichael, Page Hannah als Luanne Clatterback, Robert Rusler als Buzz Ravenel, Tyrone Power Jr. als Harley Ralston, Jeff Yagher als Jimmy Valentine, Paul Lieber als The Manager, Leilani Sarelle als Suette, Shirley Anne Field als Mrs. Clatterback, Donald Craig als Senator Clatterback, Carrie Hamilton als Nadine, Jay Baker als Big Bob, Joe Seely als The Creep

Largo Desolato (tv film 1990).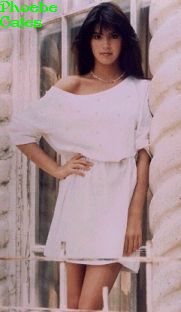 Regie: Jiri Zizka
Script: Vaclav Havel & Tom Stoppard
Rolbezetting:
Phoebe Cates als Young Philosophy Student, F. Murray Abraham als Leopold Nettle, George Martin als Edward

Gremlins 2: The New Batch (1990).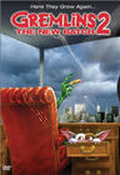 Verhaal: De Gremlins zijn terug en dit keer hebben ze het futuristische kantoorgebouw van een mediabaas overgenomen. De film bestaat voor het grootste deel uit grappen en persiflages.
Regie: Joe Dante
Script: Chris Columbus & Charles S. Haas
"Here they grow again"
Speelduur: 106 min. USA (engels)
Rolbezetting:
Phoebe Cates als Kate Beringer, Zach Galligan als Billy Peltzer, John Glover als Daniel Clamp, Robert Prosky als Grandpa Fred, Robert Picardo als Forster, Christopher Lee als Doctor Catheter, Haviland Morris als Marla Bloodstone, Dick Miller als Murray Futterman, Jackie Joseph als Sheila Futterman, Gedde Watanabe als Mr. Katsuji, Keye Luke als Mr. Wing, Kathleen Freeman als Microwave Marge, Don Stanton als Martin, Dan Stanton als Lewis, Shawn Nelson als Wally
Bijzonderheden: Wanneer de vrouw in de bioscoop klaagt tegen de theatermanager, gespeeld door Paul Bartel, antwoordt hij dat ze de films alleen laten zien, maar ze niet maken. Dit is een verwijzing naar The Secret Cinema uit 1969, geregiseerd door Bartel, waar ze wel de films maken die ze laten zien.

I Love You to Death (1990).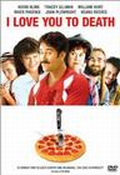 Verhaal: Joey bezit een pizzeria en is getrouwd met Rosalie. Joey is nogal een vrouwenversierder. Rosalie gaat over tot extreme maatregelen als ze erachter komt dat Joey haar ontrouw is geweest.
Regie: Lawrence Kasdan
Script: John Kostmayer
Speelduur: 96 min. USA (engels)
Rolbezetting:
Phoebe Cates in een cameo als een van Joey's vriendinnen., Kevin Kline als Joey Boca, Tracey Ullman als Rosalie Boca, Joan Plowright als Nadja, River Phoenix als Devo Nod, William Hurt als Harlan James, Keanu Reeves als Marlon James, James Gammon als Lieutenent Larry Schooner, Jack Kehler als Sergeant Carlos Wiley, Victoria Jackson als Lacey, Miriam Margolyes als Joey's Mother, Alisan Porter als Carla Boca, Jon Kasdan als Dominic Boca, Heather Graham als Bridget, Michelle Joyner als Donna Joy, John Kostmayer als Benny

Drop Dead Fred (1991).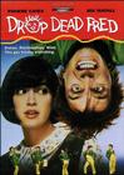 Verhaal: Een jonge vrouw krijgt in haar toch al onstabiele leven af te rekenen met een uit haar kinderfantasie ontsproten onstuimige vriend. In haar kinderjaren is hij de vrucht van haar verbeelding, maar wanneer ze volwassen is, staat hij weer voor haar neus. De rollen zijn nu omgedraaid. Als kind kon Phoebe Fred van alles de schuld geven. Nu haalt hij alle rotstreken van de wereld uit en krijgt zij de schuld. En omdat zij de enige is die Fred kan zien, staat ze voor de omstanders af en toe ruzie te maken met lucht. Hij schiet haar te hulp wanneer zij door haar oen van een man Matheson opzij wordt gezet.
Regie: Ate de Jong
Script: Elizabeth Livingston & Carlos Davis
Speelduur: 103 min. USA/UK (engels)
Rolbezetting:
Phoebe Cates als Elizabeth, Rik Mayall als Drop Dead Fred, Marsha Mason als Polly, Tim Matheson als Charles, Carrie Fisher als Janie, Keith Charles als Murray, Ashley Peldon als Young Elizabeth, Daniel Gerroll als Nigel, Ron Eldard als Mickey Bunce, Eleanor Mondale als Attractive Customer, Bob Reid als Judge Dubben, Peter Thoemke als Arsonist, Sjoukje de Jong-Douma als Grandma Bunce, Paul Holmes als Man in Speedboat, Steve Cochran als Waiter#1
Bijzonderheden: De stoomboot waar Janie op woont is echt bewoond.

My lifes in Turnaround (1993).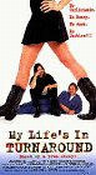 Verhaal: Eric Schaeffer, een taxichauffeur uit New York City, en Donny Ward, zijn barkeeper, vriend en kamergenoot, besluiten spontaan om een film te gaan maken. Ze hadden geen script, wisten niets van productie, regie of camerawerk. Ze waren allebei bijna blut. Maar door een doorzettingsvermogen dat ontsproten is aan onwetendheid en eigenwijsheid en geholpen door een enorme hoeveelheid geluk, weten ze toch een film te maken.
Regie: Eric Schaeffer & Donal Lardner Ward
Script: Eric Schaeffer & Donal Lardner Ward
Speelduur: 84 min. USA (engels)
Rolbezetting:
Phoebe Cates in een cameo als zichzelf, Eric Schaeffer als Splick, Donal Lardner Ward als Jason, Dolores McDougal als Mother in audience, Tara Shannon als Phlegm Fatale, Bruce Taylor als Cop, Monica Ceno als Model 1, Emma Fann als Model 2, Lynn Russell als Model 3, Lisa Gerstein als Sarah Hershfeld, John Cray als Cop in prison, Betsy Brody als Casey's receptionist, Casey Siemaszko als Himself, Kirstin Burbank als Model in street, John Dore als Shrink, Debra Clein als Amanda
Bijzonderheden: "Turnaround" is een Hollywood term voor een project in ontwikkeling dat wordt opgeborgen totdat er iemand is die ermee wil verder gaan.

Bodies, Rest & Motion (1993).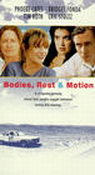 Verhaal: De eeuwige loser Roth wordt ontslagen en laat zijn vriendinnetje Fonda in de steek, die peompt troost zoekt in de armen van de wietrokende huisschilder Stoltz.
Regie: Michael Steinberg
Script: Roger Hedden
Speelduur: 95 min. USA (engels)
Rolbezetting:
Phoebe Cates als Carol, Bridget Fonda als Beth, Tim Roth als Nick, Eric Stoltz als Sid, Alicia Witt als Elizabeth, Sandra Ellis Lafferty als Yard Sale Lady, Sidney Dawson als TV Customer, Jon Proudstar als Station Attendant, Scott Johnson als Chip, Kezbah Weidner als Dine Woman, Peter Fonda als Motorcycle Rider, Amaryllis Borrego als Waitress, Rich Wheeler als Elizabeth's Grandfather, Scott Frederick als TV Store Kid, Warren Burton als Radio Preacher

Princess Caraboo (1994).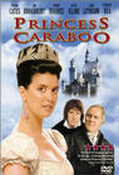 Verhaal: Het speelt zich af in de negentiende eeuw in Bristol, Engeland. Een mooie jonge vrouw die een onbekende taal spreekt moet terecht staan wegens bedelen.
Regie: Michael Austin
Script: Michael Austin & John Wells
Speelduur: 97 min. UK/USA (engels)
Rolbezetting:
Phoebe Cates als Princess Caraboo/Mary Baker, Kevin Kline als Frixos, Jim Broadbent als Mr. Worrall, Wendy Hughes als Mrs. Worrall, John Lithgow als Professor Wilkinson, Stephen Rea als Gutch, Peter Eyre als Lord Apthorpe, Jacqueline Pearce als Lady Apyhorpe, Roger Lloyd-Pack als Magistrate Haythorne, John Wells als Reverend Hunt, John Lynch als Amon McCarthy, John Sessions als Prince Regent, Arkie Whiteley als Betty, Kate Ashfield als Ella, Ewan Bailey als scheepskapitein
Bijzonderheden: Gebaseerd op het waargebeurde levensverhaal van Mary Willcocks Baker, die in 1817 in Gloucestershire, Engeland verscheen terwijl ze een vreemde onbekende taal sprak en zich vreemd gedroeg. Met behulp van gebaren beweerde zij dat ze een prinses was van het eiland Javasu en dat ze gekidnapped was door piraten waarvan ze ontsnapt was. Enkele maanden lang was ze prinses Caraboo en werd ze ontvangen in de hogere kringen. Haar bedrog kwam uit toen haar voormalig hospita haar herkende op een afbeelding in een krant. Nadat ze was ontmaskerd verdween de echte Mary Baker in de anonimiteit tot haar dood in 1864. Ze is 75 jaar geworden.

Scratch the Surface 1997.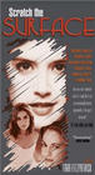 Documentaire over modellen, opgenomen in zwart-wit, speelduur: 75 min. USA (engels)
Phoebe Cates is voor ze ging acteren model geweest, vandaar haar medewerking aan deze film.
Regie: Tara Fitzpatrick.
Script: Tara Fitzpatrick & Billie Fitzpatrick.
Cast: (als zichzelf): Phoebe Cates, Valerie Cates, John Casablancas, Tracey Fitzpatrick, Lisanne Falk, Eileen Ford, Pamela Gidley, Bridget Hall, Whitney Houston, Brooke Shields, Billie Ryan Walsh, Nancy DeWeir, Tracey Davis, Marc Hispard, Fabrice Tronbert.

The Anniversary Party (2001).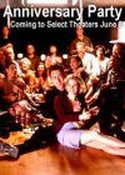 Verhaal: Liefde is ingewikkeld en verhoudingen verslechteren.
Regie: Alan Cumming & Jennifer Jason Leigh.
Script: Jennifer Jason Leigh & Alan Cumming
Film: 115 min. USA (engels)
Rolbezetting:
Phoebe Cates als Sophia Gold, Kevin Kline als Cal Gold, Owen Kline als Jack Gold, Greta Kline als Evie Gold, Alan Cumming als Joe Therrian, Jennifer Jason Leigh als Sally Nash, Steven Freedman als Yoga Instructor, Otis (de hond) als zichzelf, Norizzela Monterroso als America, Clara Demedrano als Rosa, John Benjamin Hickey als Jerry Adams, Parker Posey als Judy Adams, Denis O'Hare als Ryan Rose, Mina Badie als Monica Rose, Jane Adams als Clair Forsyth
Bijzonderheden: De film is in zijn geheel opgenomen in een huis op de heuvels van Hollywood. Het huis is ontworpen door Richard Neutra en is eigendom van Sofia Coppola.