Sneltoetsen voor Windows 8
Windows toets - geeft het Metro start scherm. Om iets te zoeken kun je gewoon gaan typen.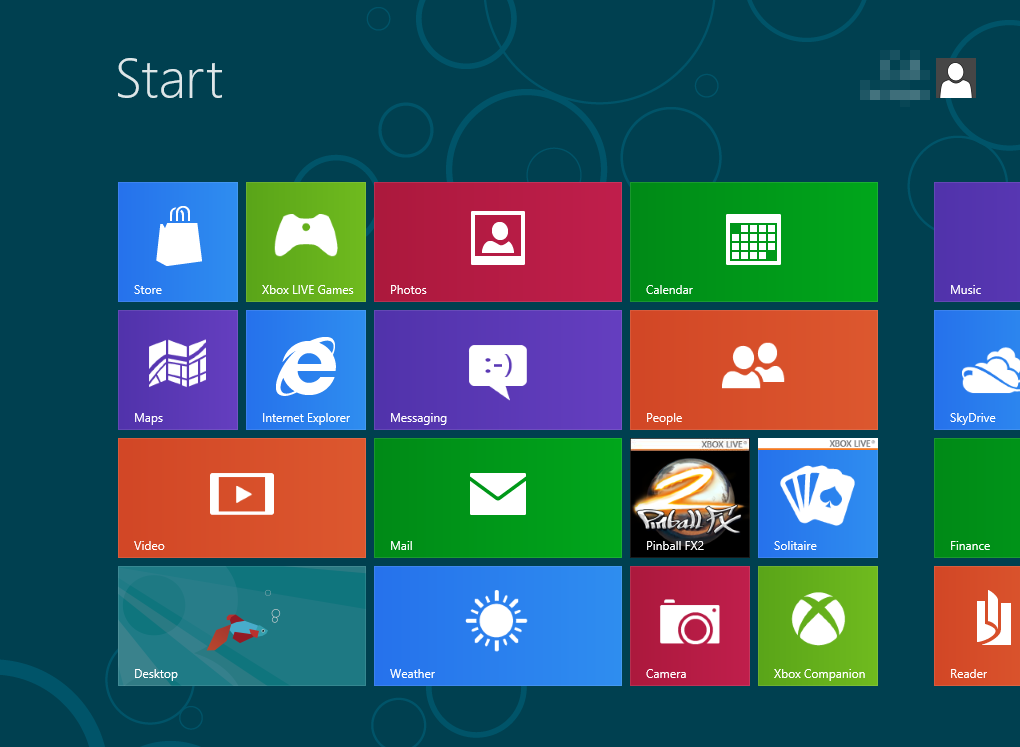 Windows 8 Metro start

Win + D - geeft het traditionele Windows bureublad, zoals dat in vorige versies van Windows ook was, maar dan zonder de startknop.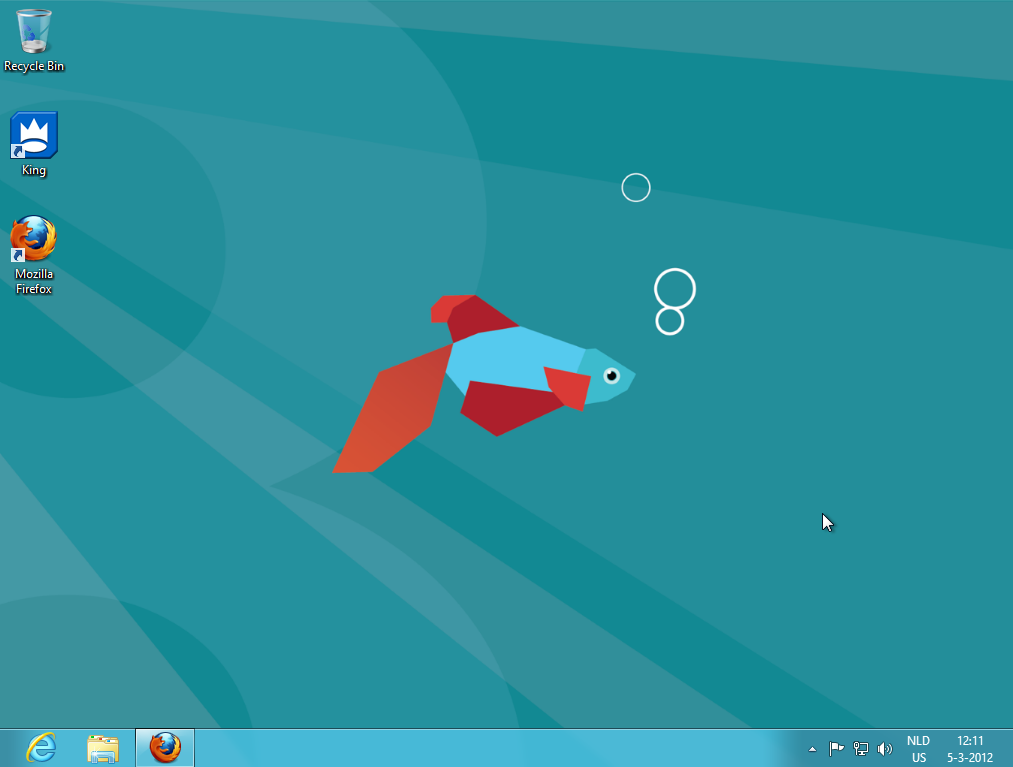 Windows 8 Desktop

Win + C - geeft het "Charms" menu, waarmee je kunt zoeken, delen en instellingen kunt wijzigen.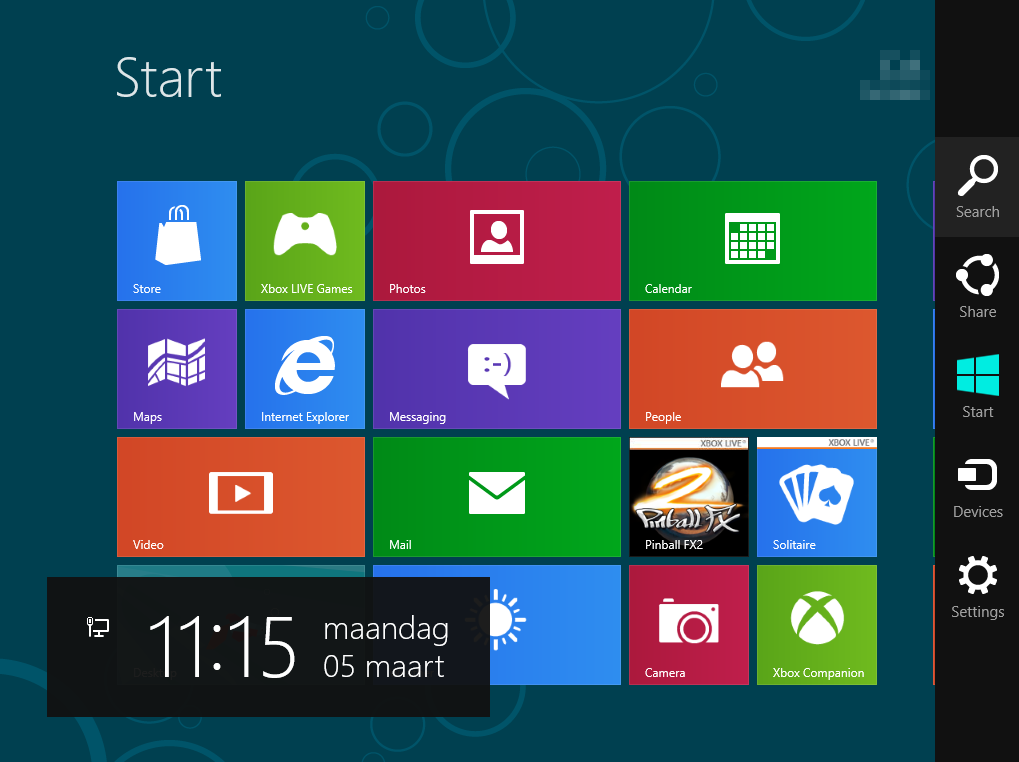 Windows 8 Charmes menu

Win + I - geeft het instellingen paneel, waarmee je ook Windows 8 kunt afsluiten.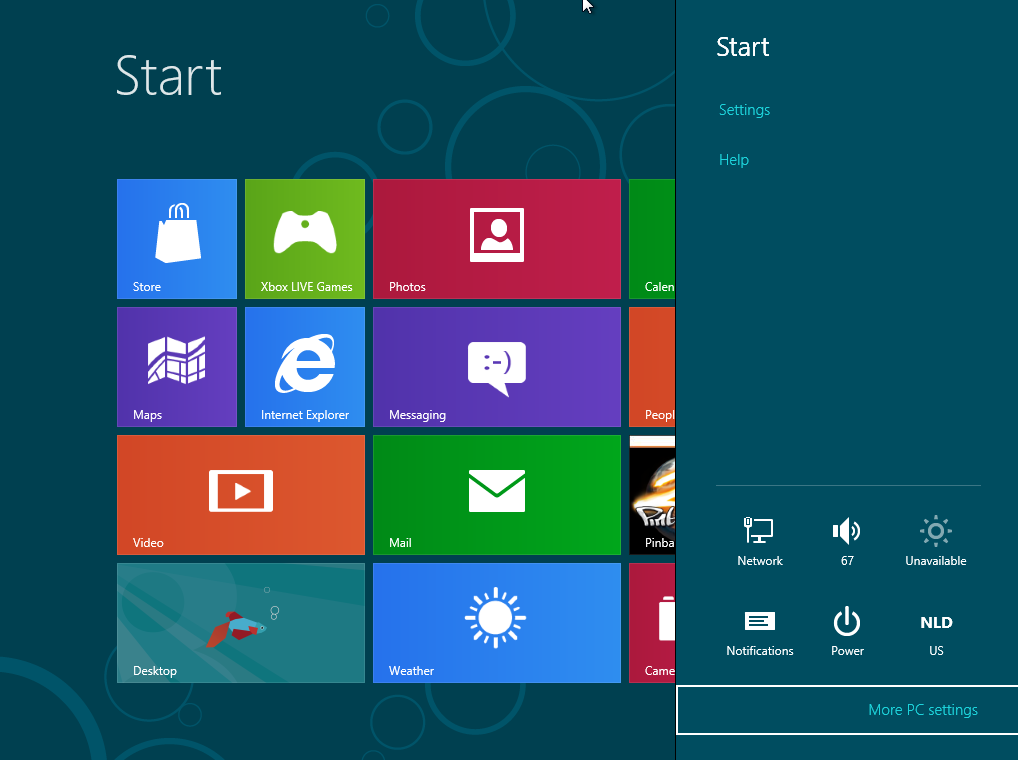 Windows 8 Settings

Win + Z - geeft de App balk voor de huidige Metro applicatie. In dit voorbeeld is het de dikke grijze balk onderaan.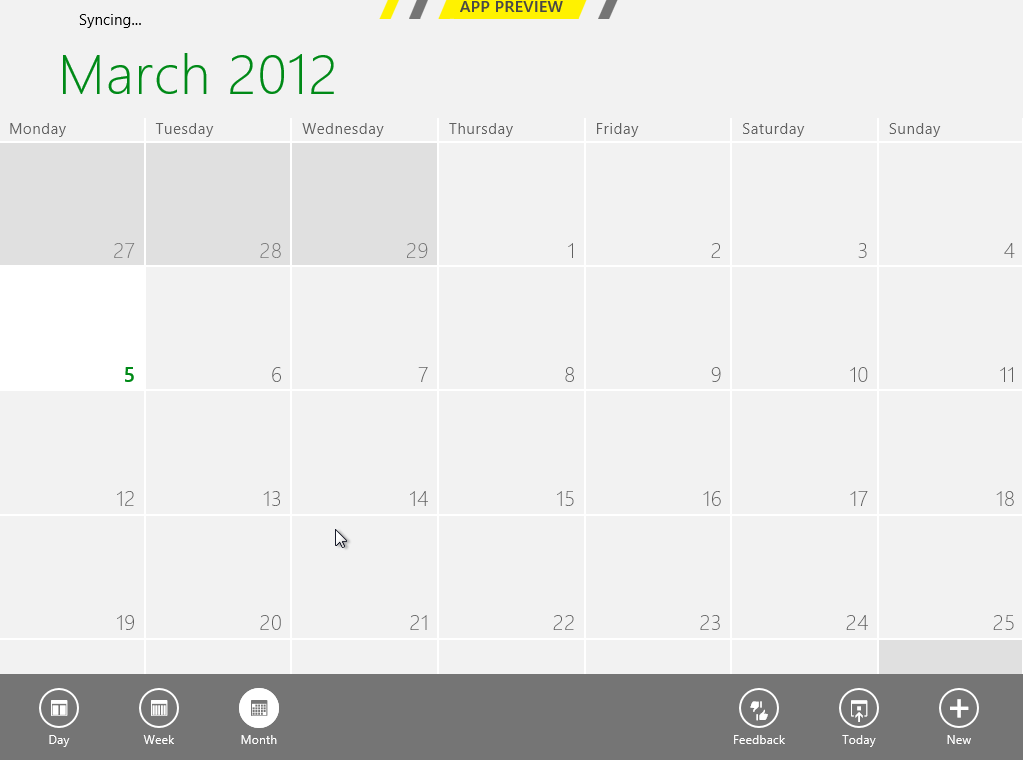 Windows 8 Calender App met App-balk onderaan

Win + H - geeft het Metro Share paneel om dingen te delen vanuit apps, het werkt niet met bureaublad-applicaties.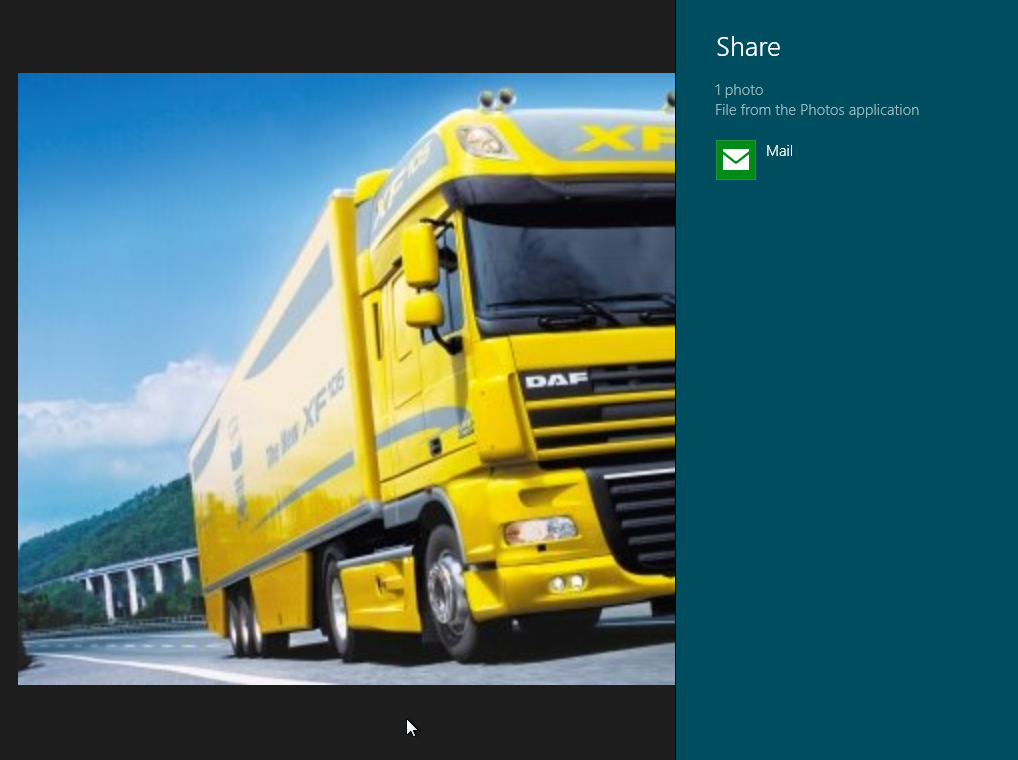 Windows 8 Share

Win + Q - geeft het Metro App zoekscherm.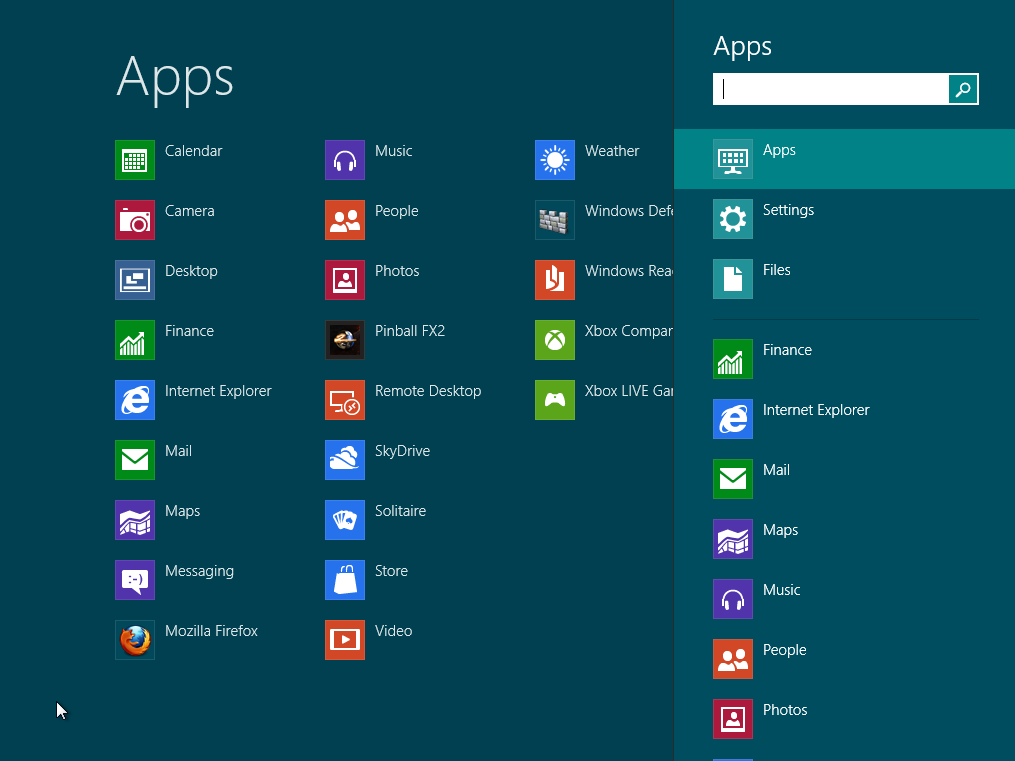 Windows 8 Apps zoeken

Win + W - geeft het Instellingen (Settings) scherm.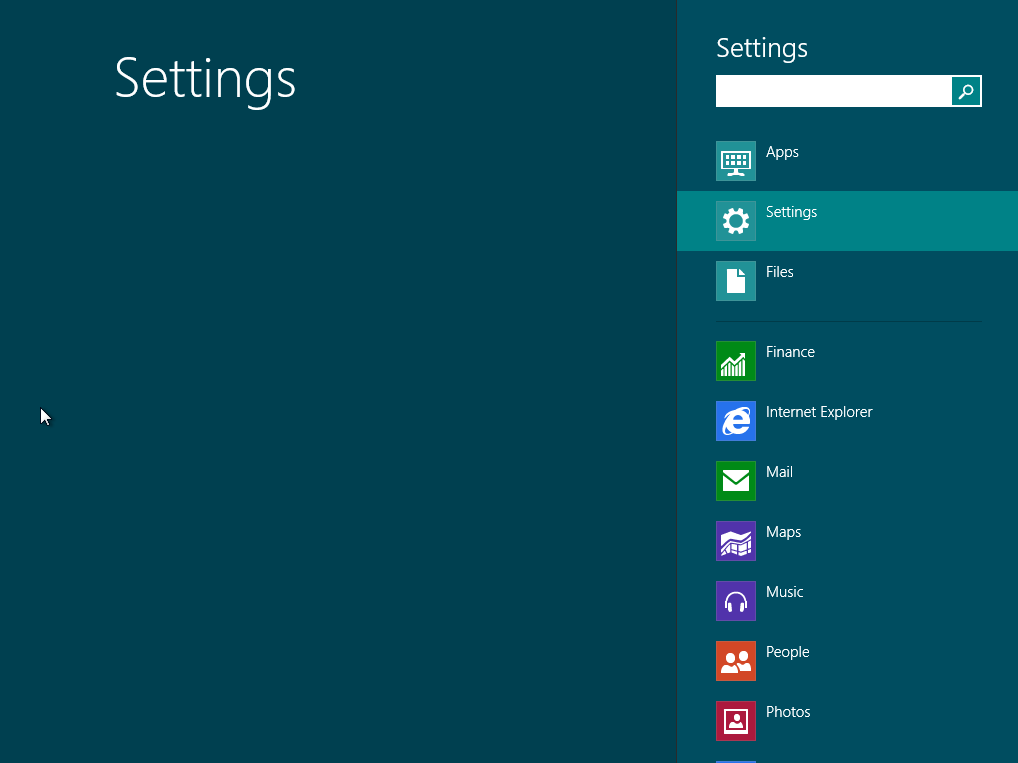 Windows 8 Instellingen

Win + F - geeft het Metro bestanden zoekscherm. Hiermee kun je naar bestanden zoeken.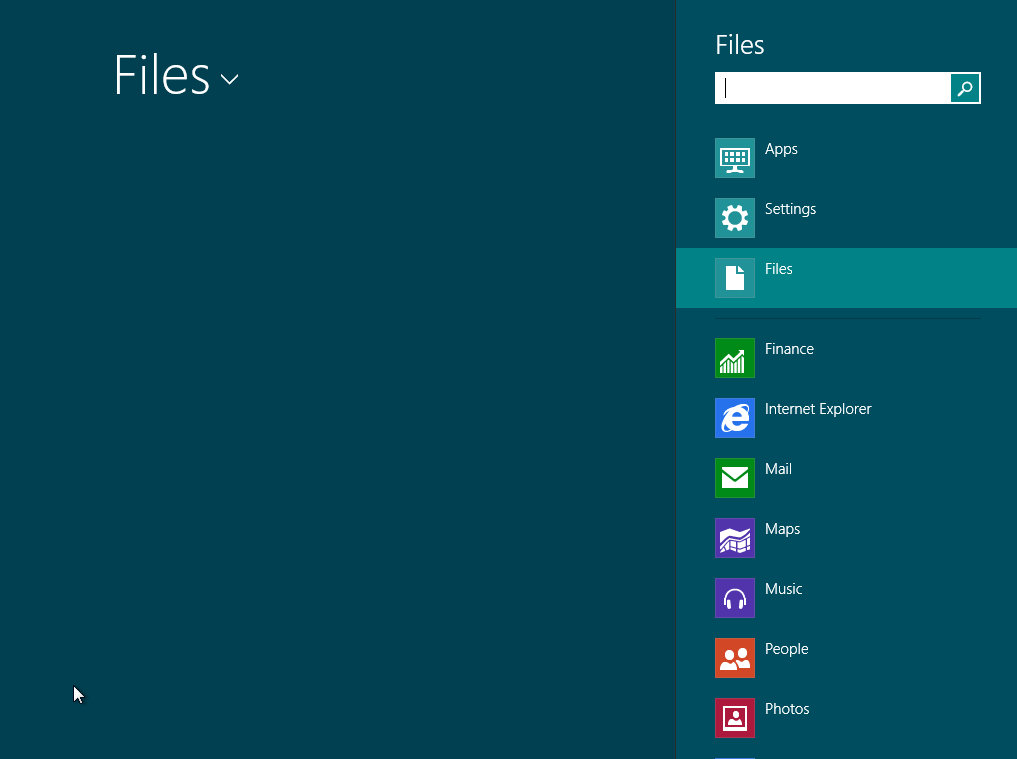 Windows 8 Bestanden zoeken

Win + K - geeft het Devices paneel, bijvoorbeeld om iets af te drukken.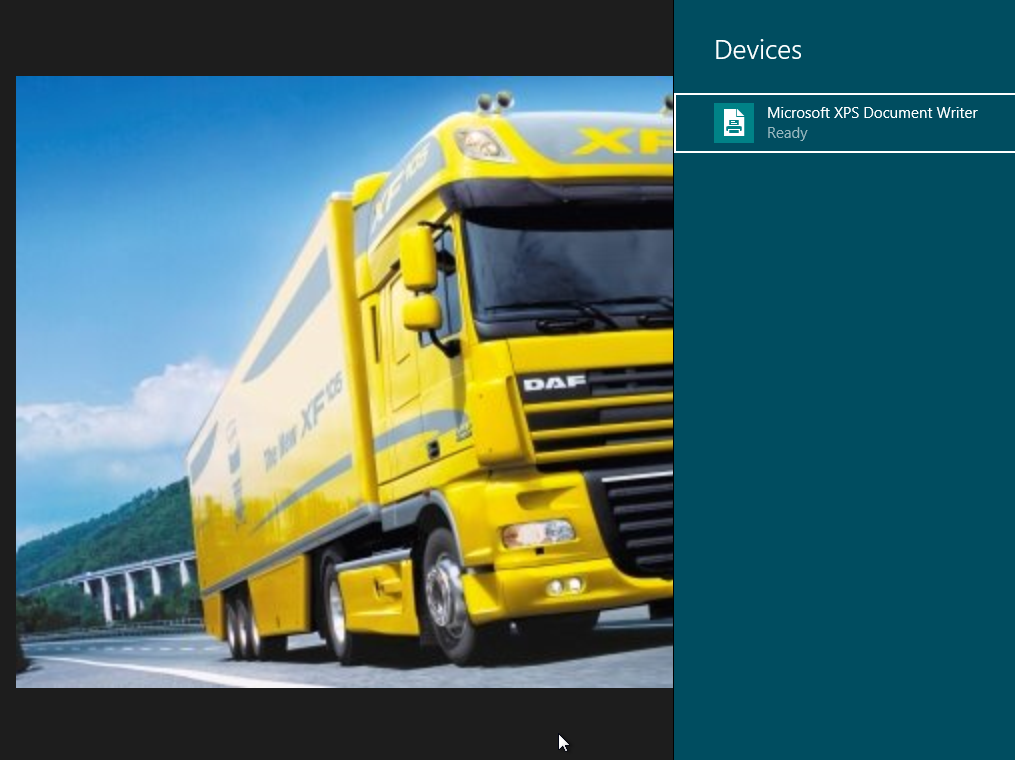 Windows 8 Devices

Win + Tab - geeft het Metro applicatie wissel menu, om te wisselen tussen applicaties.
Wat kun je in Windows 8 met Internet Explorer?
Firefox downloaden: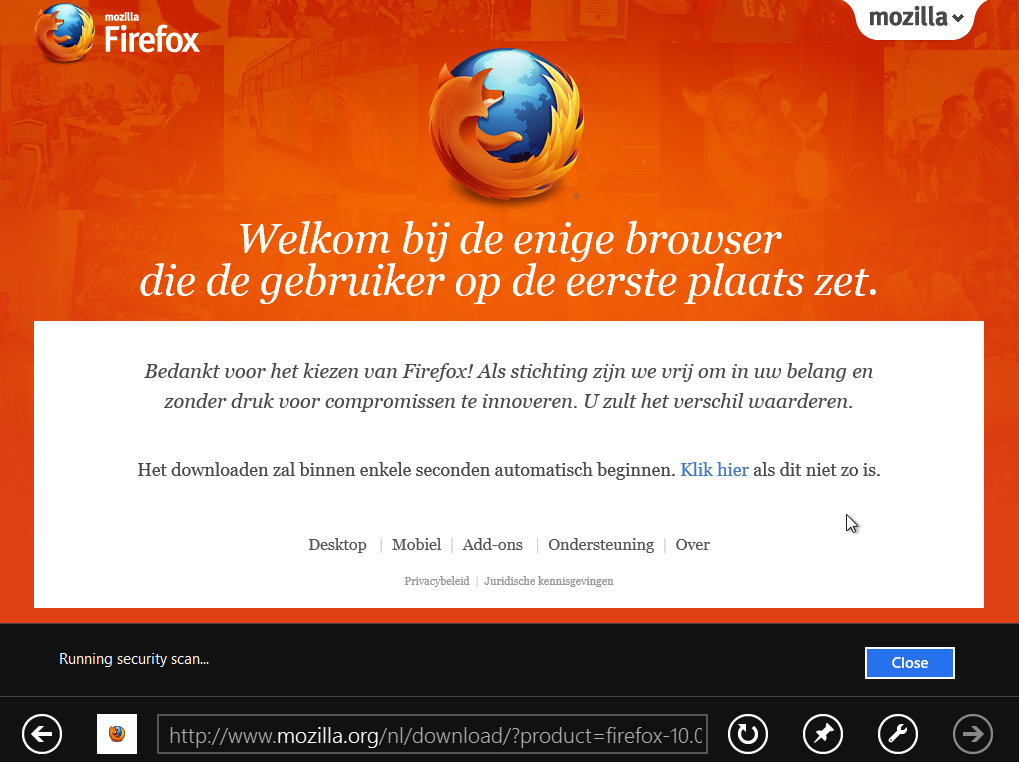 Windows 8 Internet Explorer nuttig gebruiken


Wat kun je in Windows 8 met Firefox?
GoedBoekhouden.nl bezoeken: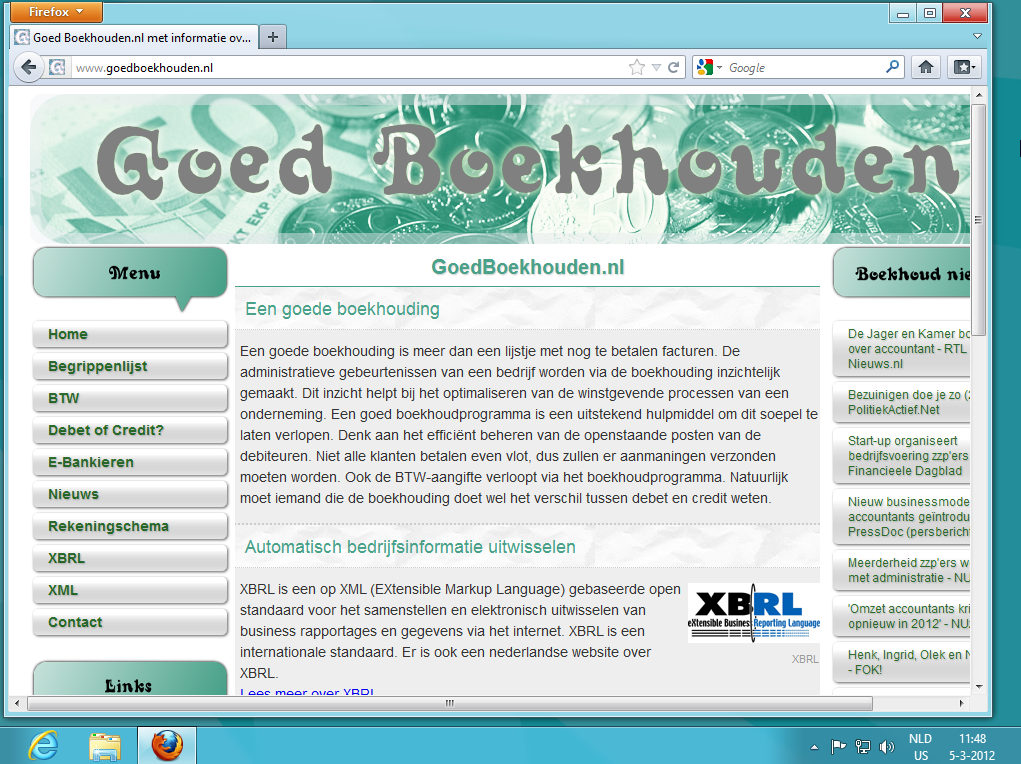 Windows 8 Firefox nuttig gebruiken


Hoe bereik je Klok, Taal en Regio in Windows 8?
Control Panel (Configuratiescherm) kun je vinden door het in te typen in het Metro-scherm. Klok, Taal en Regio bereik je via: Control Panel > Clock Language and Region > Region > Format: Dutch (Netherlands)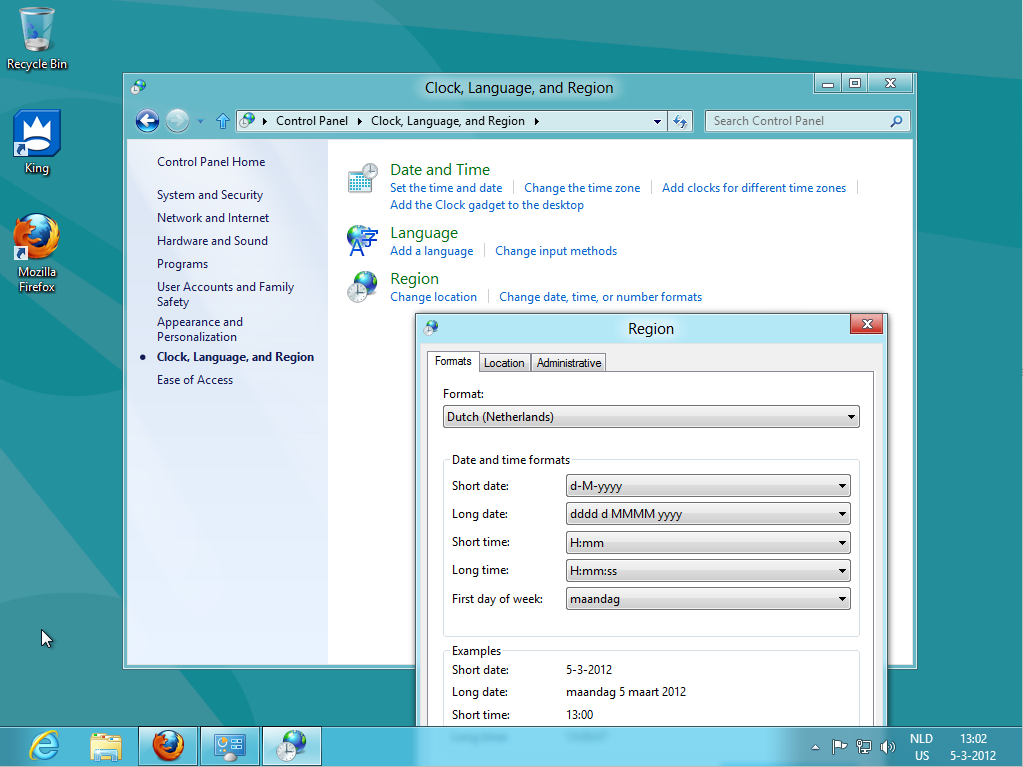 Windows 8 Klok, Taal en Regio


Event Viewer
In de Event Viewer kun je onder andere zien of je locatie is opgevraagd en door wat.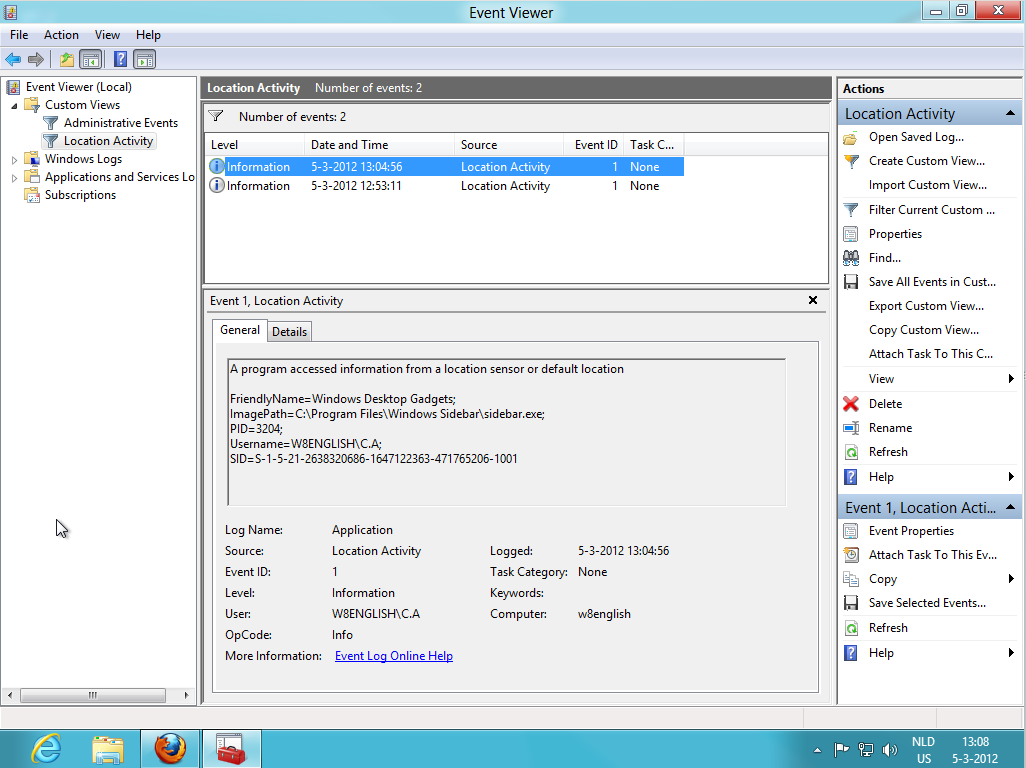 Windows 8 Event Viewer : Locatie

De Event Viewer geeft ook opmerkelijke meldingen: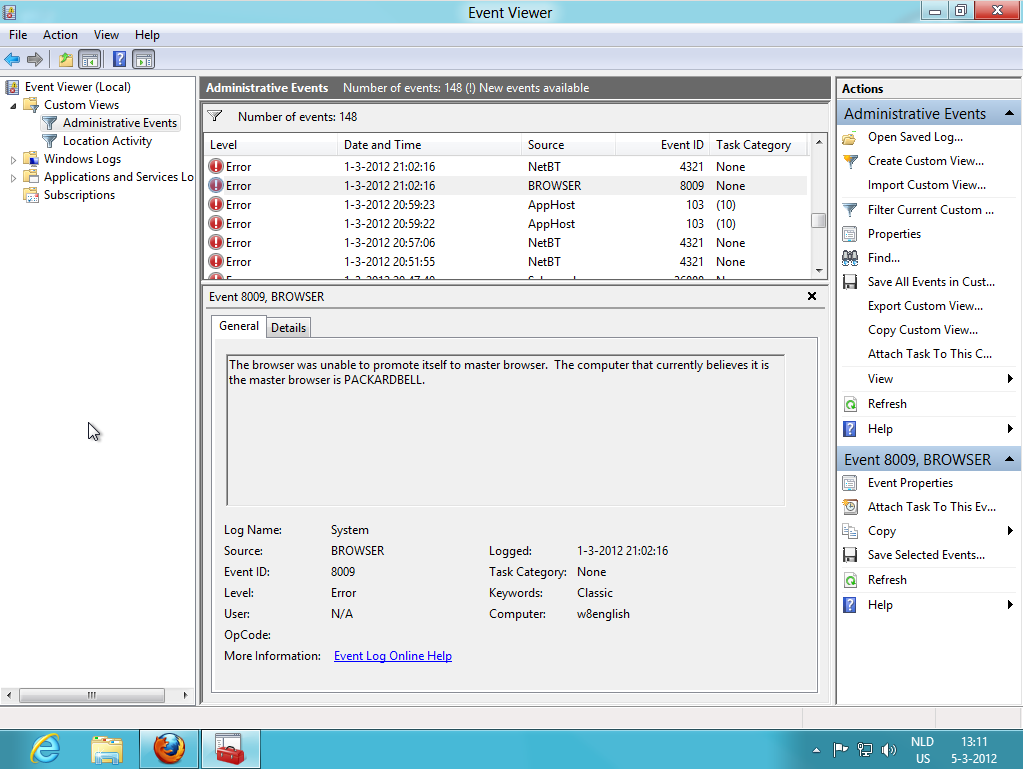 Windows 8 Event Viewer meldingen

Enkele meldingen die ik tegenkwam:
The browser was unable to promote itself to master browser. The computer that currently believes it is the master browser is PACKARDBELL.
--Deze virtual machine met Windows 8 draait niet op PACKARDBELL (dat is een laptop, deze stond wel aan).--

Windows detected your registry file is still in use by other applications or services. The file will be unloaded now. The applications or services that hold your registry file may not function properly afterwards.
A fatal alert was generated and sent to the remote endpoint. This may result in termination of the connection. The TLS protocol defined fatal error code is 70. The Windows Schannel error state is 105.
The BITS service failed to start. Error 0x8008005.
Crash dump initialization failed!
Windows 8 Help
The Help for this program was created in Windows Help format, which depends on a feature that isn't included in this version of Windows: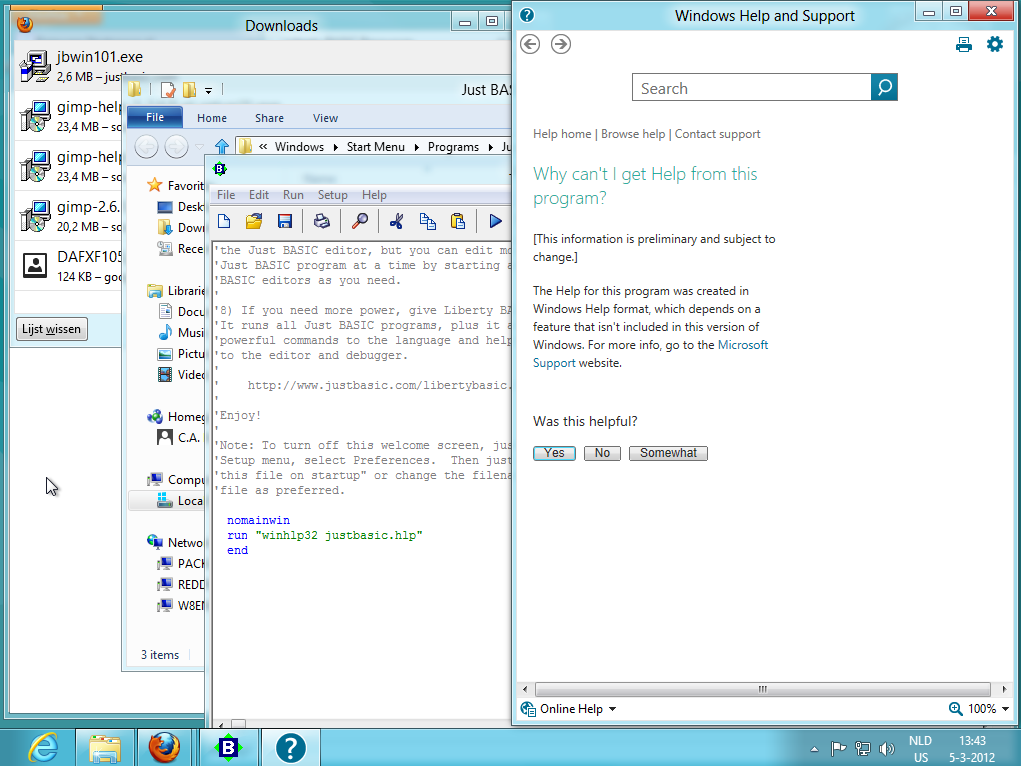 Windows 8 kan geen Windows Help formaat lezen.


Windows 8 Afsluitknop
Een afsluitknop op je bureaublad kan handig zijn. In Windows 8 (maar ook in eerdere versies van Windows) kun je die eenvoudig maken. Een afsluitknop kun je maken door een snelkoppelling op het bureaublad te maken naar:
C:\Windows\System32\shutdown.exe -s -t 15 -f
Klik bij de eigenschappen van de snelkoppeling op "Change icon" om een passende icon te kiezen voor de snelkoppeling.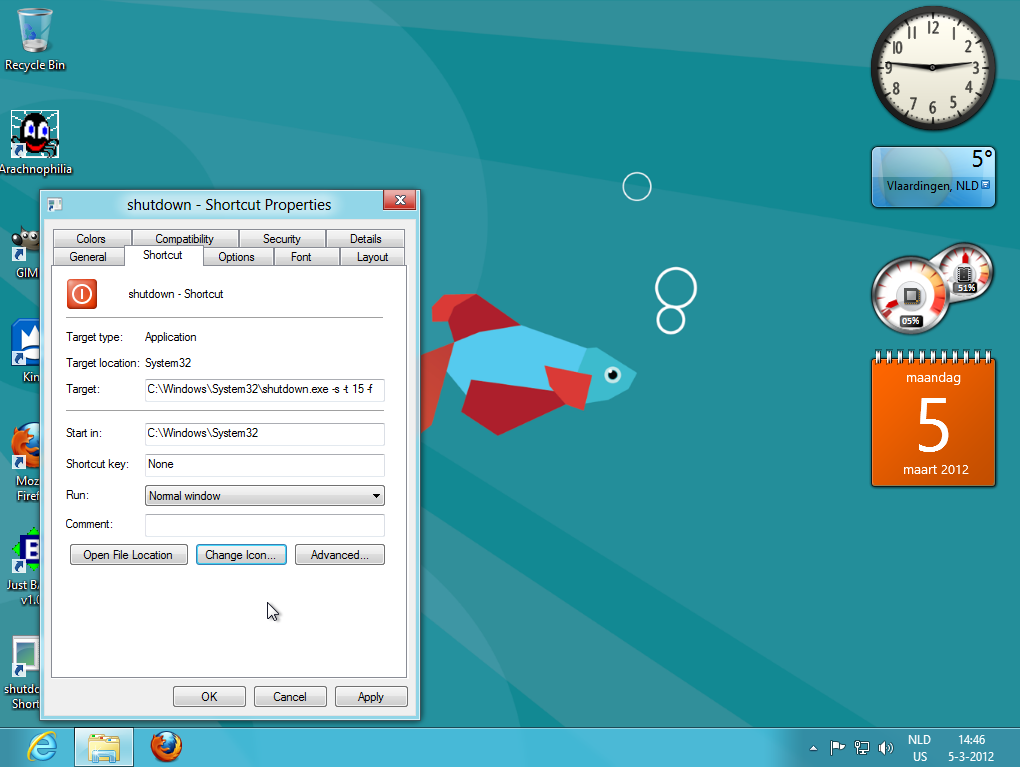 Windows 8 afsluitknop maken.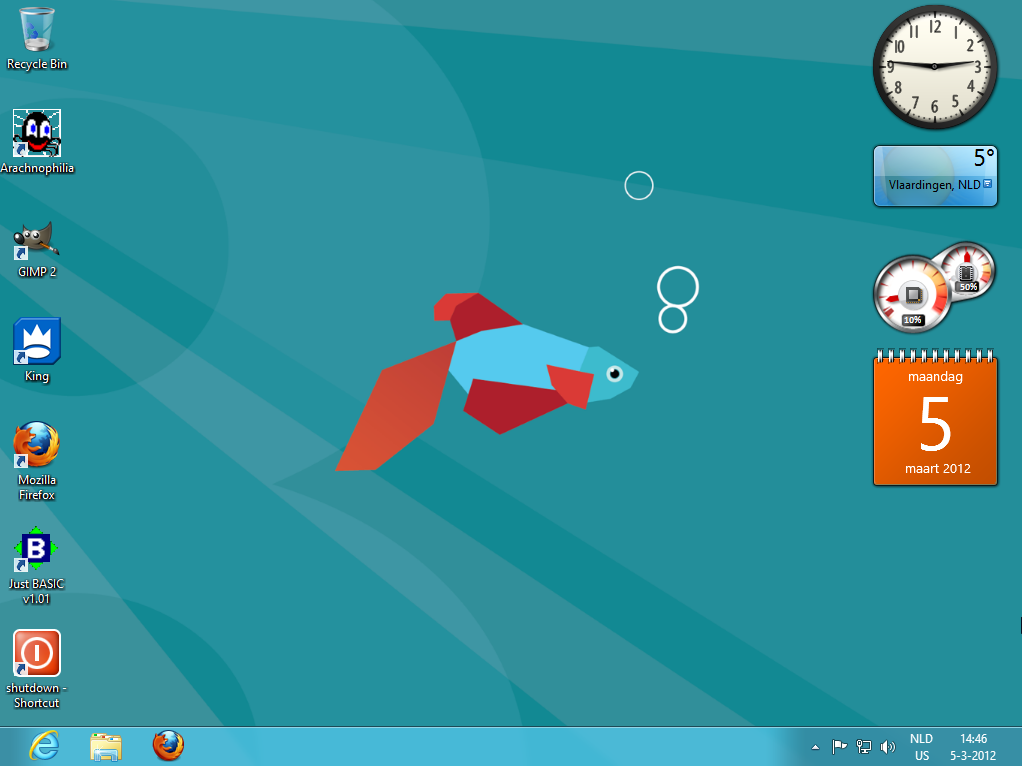 Windows 8 afsluitknop op bureaublad.


Het is vandaag dinsdag zeventien juli 2018.